Things That Happened in 2017
This post is part of a collection on Life.
2017 was mostly a quiet year, but it will be remembered as The Year I Fell. Putting that aside for a moment, some other things:
I released Shesha, a random generator toolkit. It didn't really take off, but oh well.
I retired some of my older and more repetitive bots.
ShowMePixels became my first bot to break 500 followers right before New Years.
I took part in Famicase again.
I stopped writing monthly event roundups; it ended up taking up too much time.
I started writing official monthly reports for Tokyo Indies and redesigned the site.
I continued running a weekly game night in Shibuya.
I continued visiting Lion and Brazil regularly. At home I typically make coffee with Brazil's Kanda Blend or beans from Daiichi Coffee near my house.
I read The Black and White Doors, a novel about computation and discrete math in a fantasy setting. Kawazoe Ai's writing is spectacular, covering complex topics in an accessible and entertaining way.
Before my injury I attended Comiket, Comitia, Picotachi, a Galaxy Angel event, etc.
I helped table at Comiket and some smaller events.
I wrote up Net Games briefly.
I became interested in the old Magius RPG system and wrote up a Slayers supplement.
I played through a bit of YU-NO on the Saturn; I knew it was getting a remake, but was surprised to see there's a new manga and TV anime in the works.
I played through 大逆転裁判1 & 2, the Meiji-era Phoenix Wright game.
I finally played through Treasures of a Slaver's Kingdom.
I played through Paper Mario.
I started playing Pokemon Moon.
I took part in a few game jams.
I went to the National Diet Library for the first time for a small exhibit.
I watched a lot of Japanese TRPG videos, starting with this one.
I used a Type 3 Nolty for notes through the year, with varying regularity.
I worked on adding Japanese support to SpaCy.
I made a very tiny contribution to Gensim.
I used OpenResty at work, getting some professional Lua experience.
I bought a powerful computer for processing at home.
A dear friend moved away.
Following surgery I stopped shaving, growing out a beard for the first time since college. I won't be keeping it but it's not awful.
My milkman stopped delivering bottles; only paper packs are available now.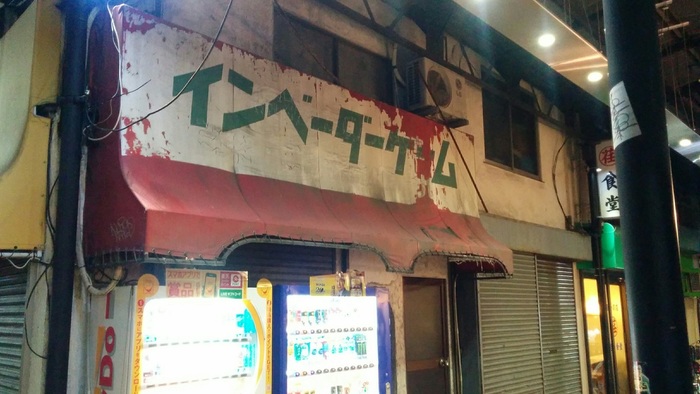 The big event of the year was my fall. I was taking out garbage, missed a step, and severely twisted my ankle, breaking two bones and requiring surgery. I was hospitalized for three weeks and, two months after the fall, I still can't walk without crutches. That said, recovery has been progressing on schedule and I should be able to walk more or less normally around the start of February.
Stairs aren't rare, but there have always been a lot of them in my life. I grew up in a three story house, and since moving out I've often ended up living, as I do now, on the third floor of a building. It's strange to have injured myself so badly on stairs I'd been on literally thousands of times, and stranger to have to go up and down them on crutches now.
At least Japanese insurance has been amazing. I haven't had any major medical expenses before, so this has been a learning experience. A general rule of Japanese insurance is that you're never liable for more than 1/3 of total costs. Additionally, while I was aware there was a cost cap in case of crisis, it was much lower than I expected, and given the costs of surgery I hit it easily. While the cap varies based on your income, even the highest bracket is only roughly $2500 USD per month. Combined with coverage for wages lost I've been fortunate to not have to worry about money following the accident.
Throughout this whole affair I've been especially lucky to have the support and patience of many friends. Without them I'd be lost at this point.
Outside the accident, this was a year I stopped doing several things and focused a bit more. I think there's still work to do on that score, but it's nice to plan a quiet day every so often.
Work on Deltos continued quietly, partly in support of Tokyo Indies. As far as I know it has no other users, but it does the job for me.
Since my injury my office moved from Shibuya to right next to my house. This will change my daily routine quite a bit, though exactly how remains to be seen.
Not being able to walk is a good way to guarantee the year starts on an upward trajectory; there might be big changes for me in 2018 and there might not, but hopefully either way it'll be a good year. Ψ