Cafe Lion
名曲喫茶ライオン, or Lion, is a cafe in the Hyakkendana neighorhood of Dogenzaka, near Shibuya Station.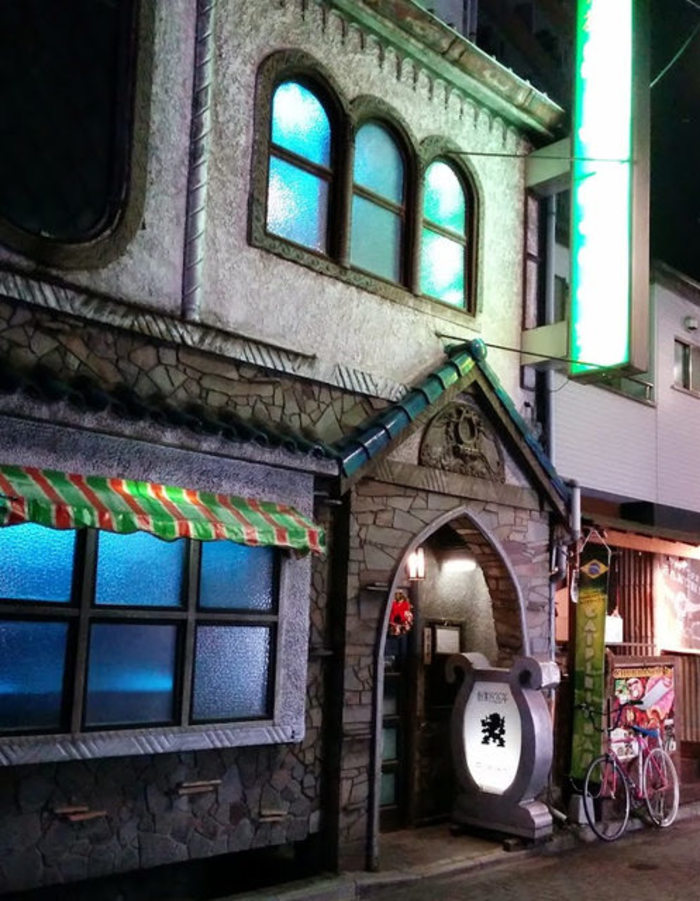 Lion is one of the quietest places in Tokyo, even taking into account the classical music constantly playing on their custom hi-fi. The staff speak in whispers, and conversation is strongly discouraged if not strictly prohibited. Most customers come alone and read, though some just sit with their eyes closed. Occasionally you'll see a couple passing paper back and forth, writing to each other across the table rather than speaking.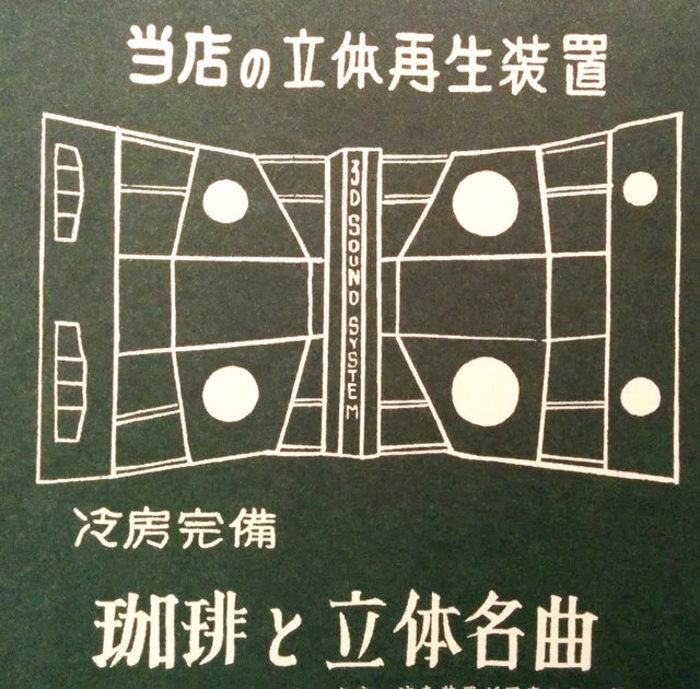 The custom hi-fi is the central fixture of the cafe - all the chairs are oriented towards it like seats in a theater or pews in a church. The line drawing doesn't show it, but the entire facade of the speakers is made of beautiful unpainted wood, contrasting sharply with the black-painted gold-trim walls. There's an extensive collection of old records, and besides requests they have scheduled "concerts" each day and distribute a flyer with the daily program updated twice a month.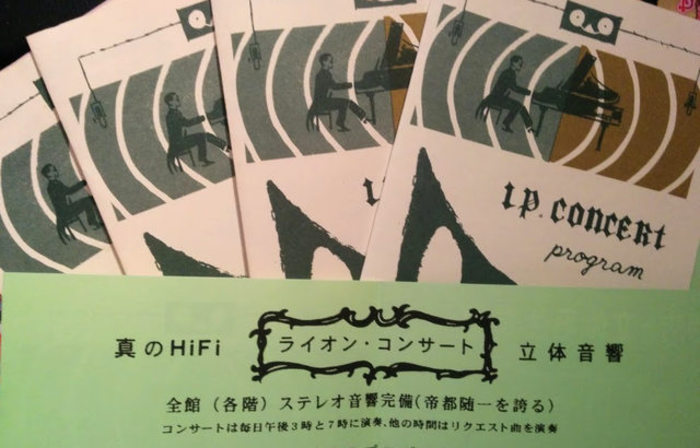 Lion was built in 1926 (昭和元年 or "the first year of Showa" as the site puts it) with an interior designed by the owner; they installed the custom hi-fi in 1935 and things were going well until the place burned to the ground in the war. They rebuilt and haven't remodeled since. Charitably speaking you could say the place has a patina; uncharitably you could say it's a bit run-down looking, though personally it suits me just fine.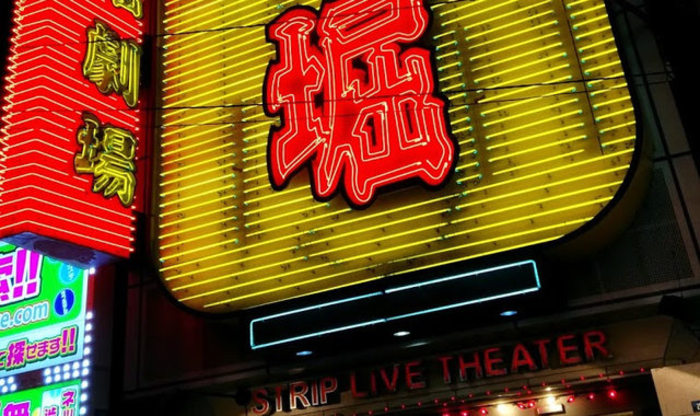 Lion is a classy place, but the Hyakkendana ("hundred shops") neighorhood is a small but rather dramatic red-light district. A few high-end restaurants and a traditional kendo supplies store are mixed in with tiny bars, cabarets, and love hotels, while nameless shops have giant "Free Information" signs and plastic flaps indicating no under-18s admitted.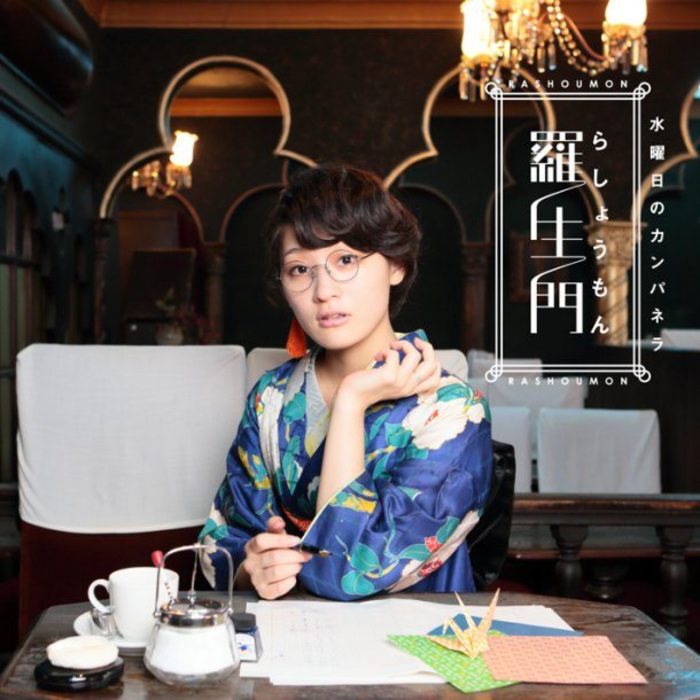 Pictures aren't permitted inside, though they make exceptions for photo shoots if you want to rent out the whole place. I first heard of Lion because it was used as the set for the cover of Rashoumon by Suiyoubi no Campanella. It happened to be near my office, so starting at the end of 2014 I've gotten into the habit of going several times a week to recharge my batteries.
The coffee is good, with a welcoming depth and gentle sweetness. While the decorations around the shop all have their interesting bits, my favorite is the tiny model of Lion itself on the second floor, covered in plastic sheeting and a layer of dust. Ψ