Milk Stands in Akihabara Station
On the home platform of the Sobu line at Akihabara station there are milk stands. Historically more common, this is one of the few places in Tokyo you can still see them, and the milk is tasty too.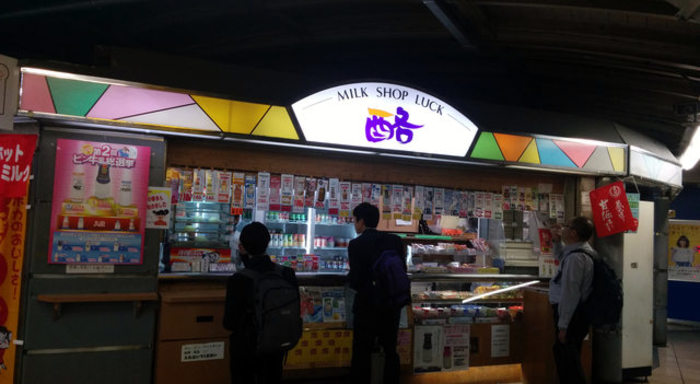 Though technically they're run by different companies, the lineup is mostly the same: milk from several producers, a couple of flavor variations (coffee, mixed fruit, banana), and a smattering of sandwiches and anpan. If you don't know what to get go for "Minna no Gyunyuu" - it's on the more expensive side at 140 yen for a bottle, but it's richly flavored and well worth it. Drink it there and return your bottle to the counter.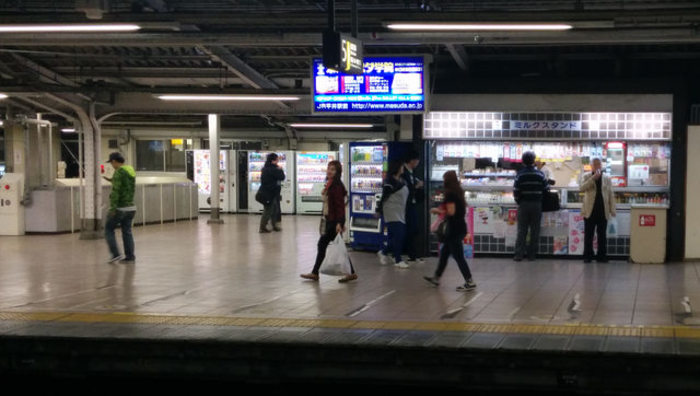 Other stations with milk stands inside are Okachimachi and (maybe) Ueno, though since I haven't seen them I can't say much about that. Ψ