Tachibana Zero Yen Gyoza
In Kouenji there's a shop where dreams come true and the gyoza are free.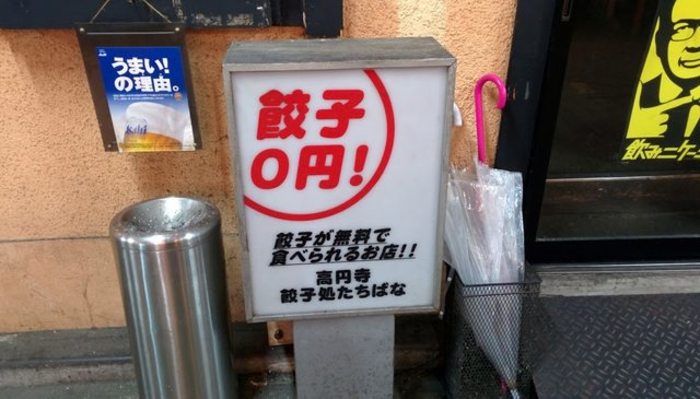 It's called Tachibana and it's under the tracks by the station.
Apparently the system is that you can order as many gyoza as you want, and when you settle up you get one order taken off your tab for every drink you ordered. This includes soft drinks and apparently the drinks are particularly expensive.
I haven't been yet, but I'm looking forward to going soon. Ψ