Star Kebab
2015-10-26T22:49:33+0900
Click
here
for a map to this location.
Star Kebab is a chain of excellent kebab stands mostly located in Akihabara.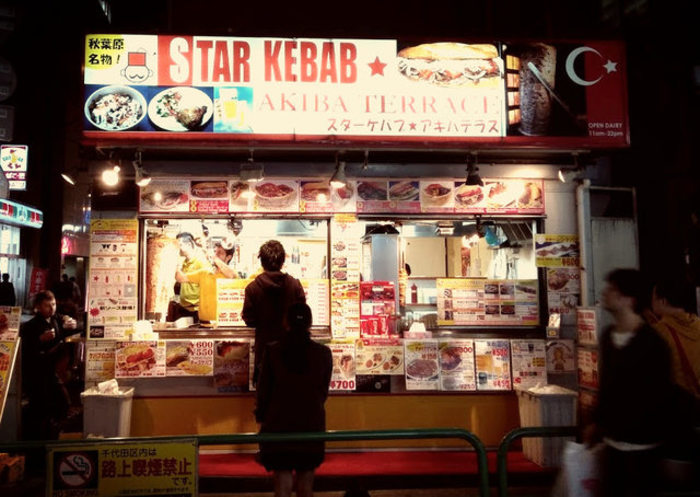 Kebab shops are common in Tokyo but can be hit and miss - while most places can be relied on to give you delicious pile of dripping meat fresh off a skewer, every so often you'll run into a place that will serve tough chicken in a dry pita with no fillings except cabbage and the shadows of a tomato. Star Kebab is one of the good ones, cheap, delicious, and with an elaborate menu to boot.
That's really all you need to know, but it does have a few other bonuses:
Open late by Akiba standards - 9PM for the main shop and terrace
No waiting on a table with big groups; you can eat in the park right nearby
Vegetarian options - fried halloumi cheese sandwiches and garbanzo pilaf with salad (ask)
The terrace shop has free Wifi
Besides their permanent locations in Akiba, they also have a food truck in Shibuya and often run booths at events like Comiket. Ψ