Shibuya Gyoza
Shibuya Gyoza is my go-to gyoza place - conveniently located, delicious and cheap.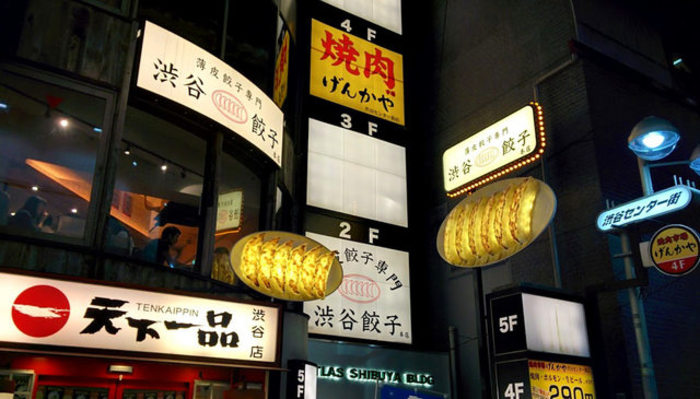 Located in the middle of Shibuya Center Street, not far from the Book Off, they specialize in thin-skinned gyoza; this isn't particularly rare, but it's more common at gyoza only shops than restaurants with a full Chinese food menu.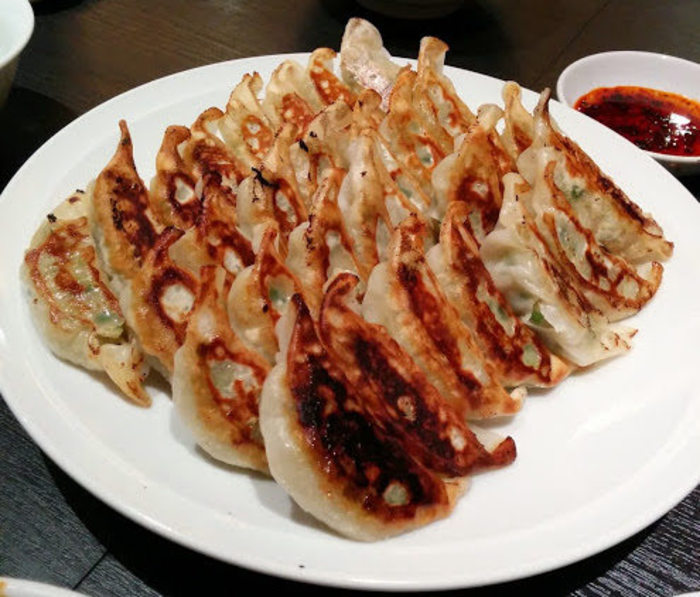 When you order gyoza they ask if you'd like garlic and nira in them; you can ask for one or the other out but I never have. The garlic taste in their gyoza is quite strong and they're very juicy. The bottoms are cooked to a beautiful crisp and the tops are left soft, providing a range of textures in every bite. Each gyoza is just the right size, somewhere between a large mouthful and two smaller bites. They recommend you have one without sauce before you start dipping - it helps you pick out the component flavors in the gyoza. For a meal you'll generally want two orders of the gyoza since each is only six pieces; it's still remarkably cheap at only 230 yen per set.
Besides their pan-fried gyoza they also serve boiled gyoza and deep-fried gyoza (served with mayonnaise). Those aren't bad but I haven't felt the need to order them more than once.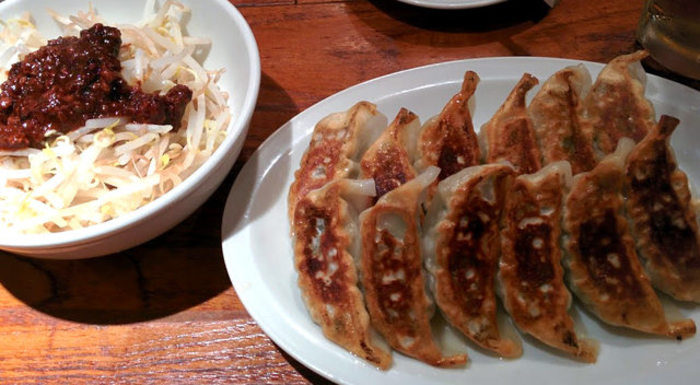 While gyoza are the only main item on the menu, there's also a substantial selection of sides. Try the niku-miso moyashi or the cucumber (comes with miso mayonnaise coating).
The shop often has a line, but takeout is available and large orders are not a problem. Sometimes while playing games at a boardgame cafe nearby or passing through with friends I've called ahead for takeout before and as long as I give them some warning (30m ~ 1hr) they've had no trouble getting my order ready on schedule.
There is just one thing about the shop I don't understand - they don't provide tissues at the tables. The oshibori they have out are made of paper and so there's not much need for them I suppose, but it's a bit odd. Ψ