Burger Mania
Burger Mania in Hiroo is home to my favorite burger in Tokyo, their classic patty melt.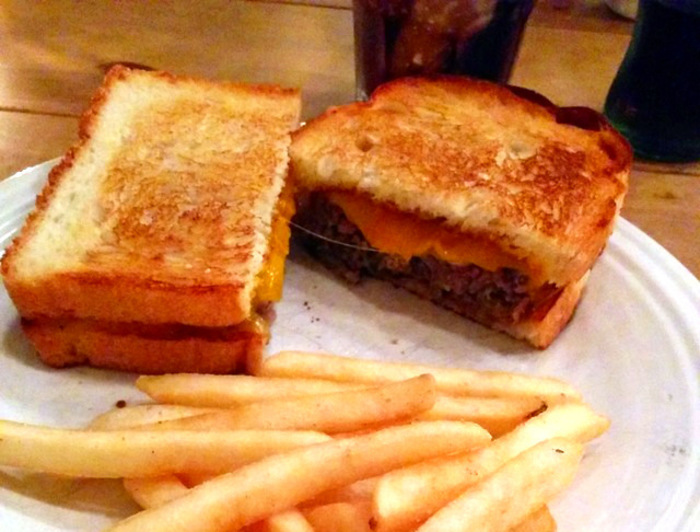 The patty melt is not the flagship burger at Burger Mania, but it has everything I consider important in a burger. The white bread (instead of a bun) is neither too substantial nor prone to dissolving, the grilled onions are cooked to sweet softness, the cheese - a mix of cheddar and mozzarella - is melted to fit the patty perfectly, the meat is juicy and cooked to order, and it's all tied together with a touch of mustard. It's truly a beautiful burger.
I've never ordered a burger besides the patty melt at Burger Mania, but I still enjoy seeing their monthly burgers, which always look more like elaborate art projects than something you'd actually eat. Here's a picture of the menu for the most recent one, the Keema Curry Burger. It's not just curry made with ground meat on a burger, it's also accompanied by summer vegetables. I'm not sure it's even possible for an ordinary human to fit it in their mouth.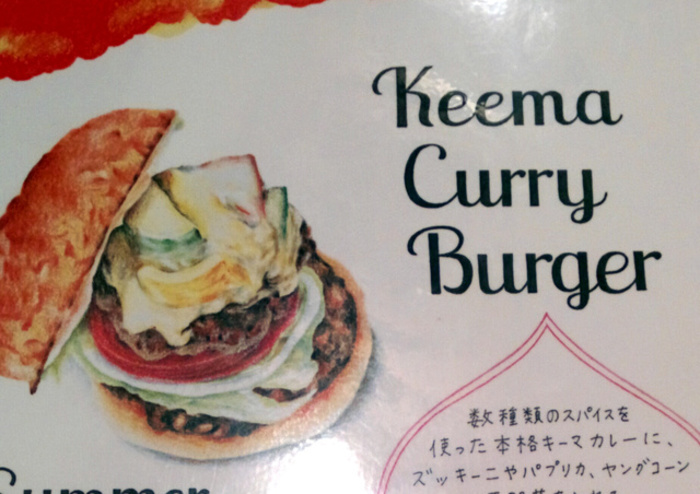 Other monthly burgers they've had in the past include a mochi cheeseburger, an apple cinnamon cheeseburger (for Christmas), a grapefruit burger, a cherry burger, and a burger with tenpura kakiage.
Besides their food, they also have a good and frequently rotating selection of beers, including a lot of craft imports. My personal favorite is the Minoh Stout.
If you're in the area, be sure to give it a look. Ψ