Things That Happened in 2016
This post is part of a collection on Life.
A lot happened in 2016. For me personally it was a quiet year, with a lot of small accomplishments but no dramatic changes.
Made @oddifier, a character generating bot
Made @lasersyriacum siblings @showmepixels, @nicejobgoodwork, and @notarchillect
Released the source for the above as ShowMeMore
Made @haikusokuhou, a bot that composes haiku based on news headlines
Made @ndlbot, which posts random pages from the National Diet Library's high quality collection
Participated in Famicase
Made philtre, a query language
Made node-migemo, a progressive search library for Japanese
Made a small contribution to npm
Added oembed and OpenGraph support to Deltos
Removed implied imgur dependency in Deltos
Regularly attended Picotachi, Tokyo Indies, etc.
Went to Comiket, Comitia, Wonder Fest, etc.
Went to the Puripara Summer Live
Went to Edo Sakura, the Sakura Wars only doujin event, for the first time in several years
Played Mahjong, if less than previously, reaching 3-dan in Tenhou
Cleared Sakura Wars 4
Played through Dangan Ronpa 2
Ran a regular board game night at Jelly Jelly Cafe
Helped out with Fantastic Contraption at TGS
Kept going to Lion several time a week
Visited Hanayashiki, the oldest theme park in Japan
Started frequenting Brazil in Jinbocho
Started making drip coffee at home (previously used a Bialetti, then took a break)
Started researching play-by-mail Net Games (more on that later)
Started reading ROD
Watched all television episodes of Ranma 1/2
Enabled HTTPS support on Dampfkraft
Started writing up regular event lists
Started writing summaries of Picotachi and Tokyo Indies
Added 47 articles to Dampfkraft
Bought a Super Famicom
Made a New Year's Card
Had my brother and his girlfriend visit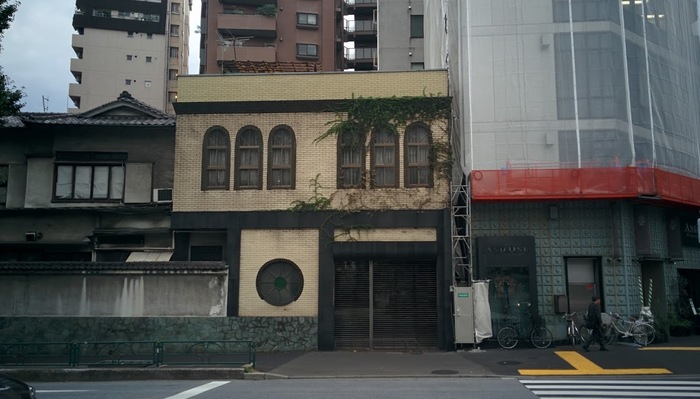 My brother coming to visit was the last big event in 2016, stretching into this year, and it was an educational experience in various ways. It was the first time I'd had a house guest in over a year, and perhaps the only time I'd led around someone with no particular interest in Japan.
The big project of the year was ShowMeMore - @showmepixels has become my most popular bot by a longshot, and the source code has become my most popular repository on Github even though I have no idea how people are finding it. Running the bots has been educational and surprising, and I'm very thankful to @Archillect for the inspiration and for beginning to add sources itself. I'm still interested in developing a version of the project not tied to APIs, so we'll see if I get around to that this year.
I added a lot of useful features to Deltos at the start of the year, and after that cleaned up image handling and mostly just left it alone. While it's still incredibly useful to me and a part of my daily routine, I've started to reach the limits of searching without an index and am beginning to think about changes to the data structure that could open up other options. Also given the difficulty of explaining what's nice about a note-taking tool that's tightly integrated with the shell to other people, it might be time to transition to an application.
I did not do a good job participating in game jams this year, so that's something to work on.
Some things I hoped would happen in 2016 turned out to be more difficult than expected, but they might come around this year. It won't be soon in any case so for now I just need to wait and hope. Ψ