Kentaro Miura's Bookshelf
While visiting Kyoto and Osaka in December last year I was able to attend the Berserk exhibit, which featured hundreds of original pages from the manga. At the end of the exhibit was a reconstruction of Miura's working space, with many of the books he kept close for reference. While photos weren't permitted I was able to note down some of the books on the shelves, and have listed them here with some links for background.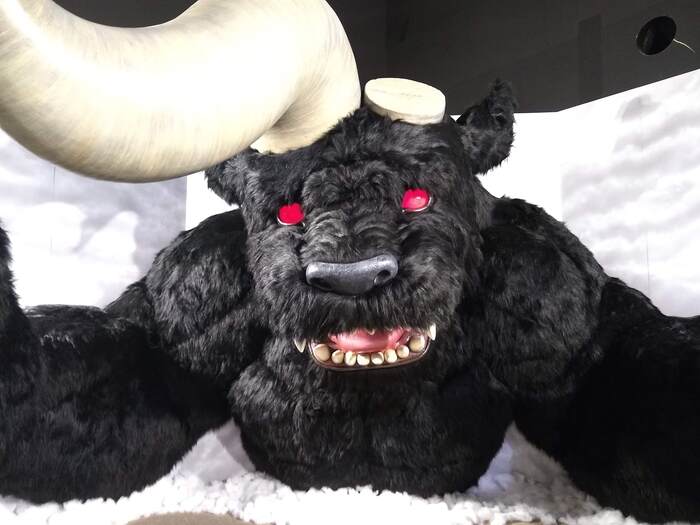 Note that, since the books could only be viewed from a distance, in several cases I couldn't read the full title, or the book was just an artbook titled after the main artist, so I had to guess at some of these.
Hieronymus Bosch: The surreal landscape painter was an obvious influence on Miura, and there were several books of his art.
Ray Harryhausen: The American animator known for his stop-motion effects and films. I think this was probably レイ・ハリーハウゼン大全, the Japanese edition of Ray Harryhausen: An Animated Life.
Ernst Haeckel: A zoologist, Haeckel was an early proponent of Darwin and also some original theories that didn't work out, but his highly detailed drawings of unusual wildlife have been very influential. All are public domain now, and the Biodiversity Heritage Library has a good collection.
Mechanic Design Book: A small book by Studio Nue featuring robot designs from Macross and other series they were involved with. There are two volumes, I think Miura had v1, which focuses on combat robots, while v2 is about spaceships.
The Ship: An Illustrated History: This is an internationally famous book by Björn Landström; Miura had the Japanese edition, titled 星と舵の航跡 : 船と海の六千年.
Vladimir Malakhov: A Ukranian ballet dancer, this was a book of photographs of him in various poses.
Provence: A large artbook simply titled プロヴァンス, probably photographs of the region.
Gackt: Some kind of large-format Gackt book, not sure which one. Miura provided the illustration for Gackpoid, Gackt's Vocaloid.
Pinocchio: Seems to have been a version of the original by Collodi and Mazzanti.
Aleister Crowley: This was some translated version of his book Magick, probably book 4. The spine said 魔術 but it looks like the book has been published under that title or similar ones in a variety of formats in Japan.
聖刻大全 聖刻大全: This is a setting and artbook for the "Wares Blade" tabletop RPG series, which takes place in a fantasy world that has giant robots. The entire book was released as PDFs for free in 2021 as part of a crowdfunding campaign.
Hyper Weapon: This is a long-running series of artbooks, mostly featuring mecha designs, by Makoto Kobayashi. I am not sure which one this was.
山野草: A guide to wild grasses and flowers; the title is generic and there are many similar books.
黄金の盾: A recent (2014) Guin Saga book.
Industrial Landscapes: Photo album of factories etc. by Bernd & Hilla Becher.
Faeries: by Brian Froud and Alan Lee, an extensively illustrated, field-guide style overview of fairy folklore, with some creative bits thrown in.
The exhibit will be held again this year in Nagoya. I'm not planning on going, but if anyone has any revisions or additions to this list I'd be happy to make modifications. Ψ